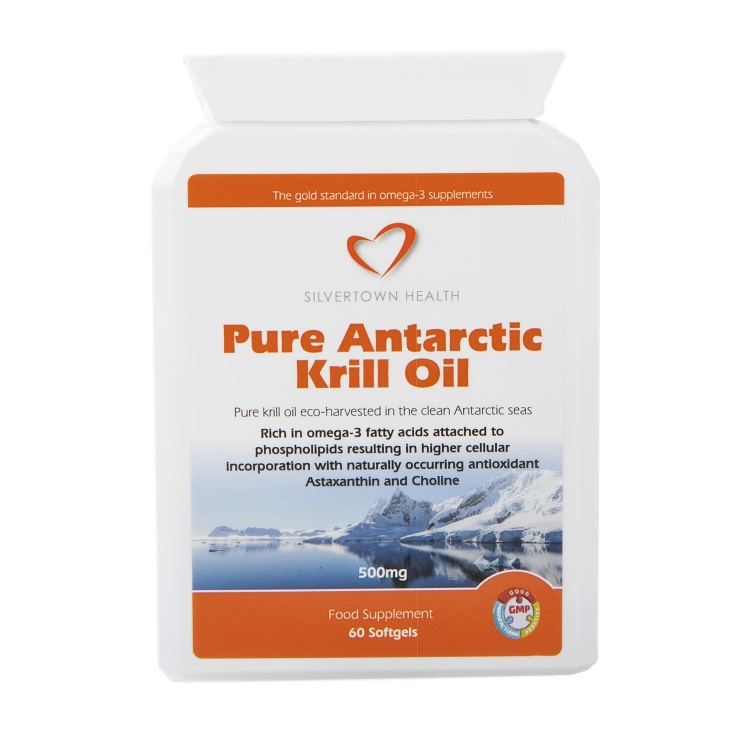 Krill Oil - 60 Capsules (500mg) -£17.97
BUY 3 GET 1 FREE - IF YOU BUY 3 WE WILL PACK YOUR FREE TUB WHEN WE DISPATCH YOUR ORDER.
This highest grade Antarctic krill oil, in capsules, is a pure source of potent omega 3. Its highly respected phospholipid structure is more bioefficent than fish oil's less durable triglyceride form. Pure Atlantic Krill Oil also contains the respected antioxidant astaxanthin and good levels of choline.